See on Scoop.it – Stem Cell News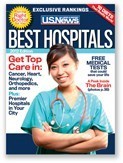 Stem Cell Study Shows Promising Results Against Heart Failure
Injecting patient's 'enhanced' bone marrow into damaged heart improved symptoms
By Denise Mann
HealthDay Reporter
THURSDAY, May 10 (HealthDay News) — A new treatment that involves spinning bone marrow stem cells to enhance their healing potential may help people with advanced heart failure feel and function better, a small study suggests.
Researchers developed the treatment by culturing a patient's own bone marrow for 12 days. This process helped increase the amount of immune cells and stem cells that can differentiate into several different cell types, including heart cells. Those cells were then injected into heart muscle. The study was funded by treatment manufacturer Aastrom Biosciences.
According to the findings, this treatment was safe, helped repair the damaged heart muscle and reversed some heart failure symptoms, when compared to a placebo injection. The findings were to be presented Thursday at the Society for Cardiovascular Angiography and Interventions annual meeting, in Las Vegas.
Read More on health.usnews.com
Related articles